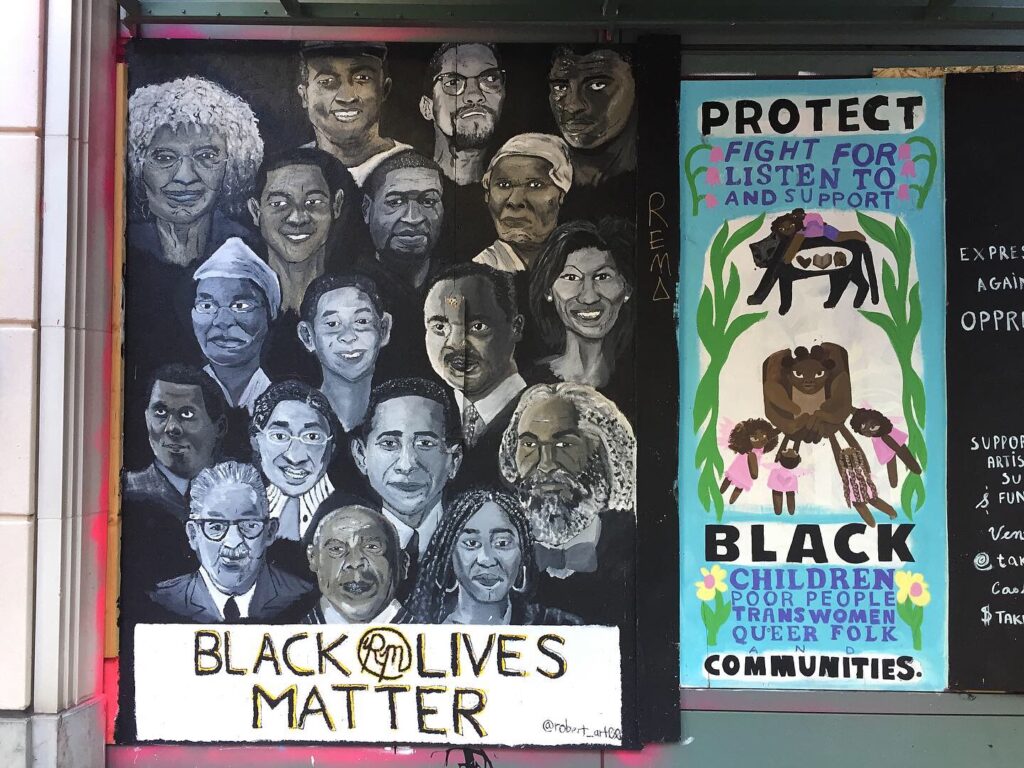 We fight landlords who violate the law because we believe housing is a human right. We take on police departments who violate the constitutional rights of the people they serve.
Housing Justice
At the People's Law Project, we will handle problem landlords. As a tenant, you have the right to be protected from discrimination on the basis of your race, national origin, religion, sex, familial status, source of income, or disability. Further, your landlord cannot retaliate against you for sticking up for your rights. We represent tenants in lawsuits against landlords to enforce their rights at trial or to negotiate a resolution out of court.
Civil Rights
We are dedicated to standing up against government and police misconduct. A law enforcement officer cannot arrest you without probable cause to believe you have committed a crime, and cannot use unreasonable force against you whether you have or haven't committed a crime. We handle a wide range of cases to hold law enforcement and government agencies accountable in their duty to protect your civil rights.
Cases we have been involved in:
The People's Law Project obtained a victory on behalf of affordable housing tenants to hold landlords accountable for providing the same rent increase notice as is required for market rate tenants, and obtained a full recovery of statutory damages for all class members. Ebert v. Greystar et al., Multnomah County Circuit Court Case No. 19CV53029.
Obtained a settlement of $100,000 for a low-income tenant of color who was denied housing on the basis of her status as a Housing Choice Voucher (Section 8) recipient. Kianga Taylor v. Paul Leavens, NE 100th LLC, Multnomah County Circuit Court Case No. 20CV27523.
Together with Underdog Law, obtained a jury award of full emotional distress damages and returned rental value for a low-income senior whose landlord failed to take the most basic fire safety precautions, costing her her home and belongings when a fire took her apartment building. Pamela Boyd v. Cascade Management, Inc., Multnomah County Case No. 19CV42308.
The People's Law Project represents the Community Services Constortium appearing as amici in the Oregon Supreme Court Case, Hickey v. Scott, Case No. S068647, advocating for the rights of tenants by requiring that landlords who seek to evict tenants for nonpayment of rent must have first provided them with a notice of the correct and actual amount of rent owed. In Oregon, a landlord must provide a tenant notice to pay rent prior to filing an eviction case against them. This case argues that this notice to pay or have the tenancy terminated must state the correct amount owed, and an eviction case should be dismissed if the notice to pay did not demand the correct amount.
The People's Law Project is fighting for accountability for the federal agents who unleashed indiscriminate and disproportionate force during the George Floyd protests of the Summer of 2020, in a class action and in multiple individual injury and false arrest cases. Protesters file a class action lawsuit against the federal government.
On July 7, 2020, the People's Law Project filed a class action lawsuit against the City of Portland on behalf of protesters and citizen journalists arrested without probable cause and subjected to excessive force. Robert Evans, Bea Lake, and Sadie Oliver-Grey v. City of Portland, Multnomah County Circuit Court Case No. 20CV23349. Notice to putative class members: The court has granted approval of a settlement of the individual plaintiff's claims. This case has been resolved without certification of a class and without a decision on the merits with respect to class members.
Together with the Oregon Justice Resource Center and Attorney Alan Kessler, the People's Law Project sued the City of Portland in a reminder to the police that property damage is unlawful. Portland Police stole a loudspeaker for Playing the National Anthem during a Portland Protest.
Together with Olsen Daines, the People's Law Project obtained a confidential settlement for a Native American woman subjected to racial slurs by a Fred Meyer employee after she asked the employee for their name to make a complaint.
Together with Underdog Law, the People's Law Project sued a motel for charging longterm residence the City hotel tax, achieving a class-wide settlement and obtaining an agreement to cease the practice going forward.  Debbie Tyler vs Param Hotel Corp., Mahesh Enterprises Inc., G & P Laxmi, Inc., Multnomah County Case No. 19CV53295.
---
Interested in learning more? Contact the People's Law Project for a Free Consultation.